CENTRAL STERILIZATION DEPARTMENT:
Timing= 08:00 am to 10:00pm in 2 shifts.
Equipment:

Horizontal autoclaves : 01
Vertical autoclave : 02
ETO sterilizers: 02

Separate receiving and distribution points are available
SERVICES PROVIDED BY SURGERY AND ALLIED BRANCHES:
Laparoscopic Surgery
General Surgery
Paediatric surgery
Plastic surgery
Gastro-intestinal surgery
Onco-surgery
Obstetrcs &Gynaecology surgery
Orthopedic surgery
Ophthalmology Surgery
E.N.T. surgery
Dentistry
DEPARTMENT OF ANESTHESIOLOGY:
Amaltas Institute of Medical Sciences and Hospital and Research Center has well equipped 05 major and 04minor operation theatres having all the facilities with well equipped ICU back up. Operation theatres are equipped with Anesthesia machines, monitors, central gas and oxygen supply, suction machine, infusion pump, defibrillators, center C- Arm.
A dedicated team of Anesthesiologists provide their services for routine and emergency operations.
| Sl.no. | Services Available |
| --- | --- |
| 01. | General Anesthesia |
| 02. | Regional Anesthesia |
| 03. | Local Anesthesia |
| 04. | Monitored Anesthesia care |
| 05. | Pre Anesthesia checkup |
| 06. | Operation theatre Management |
| 07. | Pain clinic |
| 08. | ICU management |
| 09. | Peripheral Anesthesia services |
| 10. | CPCR services |
GENERAL MEDICINE:
The Department of Medicine provides indoor and outdoor patients with advanced levels of treatment covering routine as well as emergency procdures. Facilities including well equipped Medical ICU are available.
Speciality Clinics:
Endocrinology
Urology
Cardiology
Renal and Hypertension clinic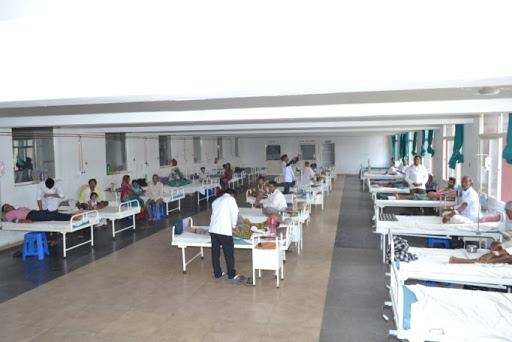 DEPARTMENT OF PSYCHIATRY:
Department of Psychiatry aims to provide comprehensive mental health facilities to adult and child patients.
Facilities:
Out patients services: Diagnostic & Therapeutic
In patients services:
Separate wards for males and females.
Consultation to both out patients and in patients from other departments.
DEPARTMENT OF PAEDIATRICS:
NICU facilities
Labour room facilities
Neonatal resuscitation and routine care
In Patients Services:
Work up of developmental delay , growth arrest and treatment facilities.
OPD Services:
Growth assessment and monitoring.
Developmental assessment and monitoring
General paediatric problem care ( bed wetting, temper- tantrum )
Immunization
Emergency Facilities:
Nebulization facilities
Dehydration management
DEPARTMENT OF SKIN AND VENEREAL DISEASE DEPARTMENT:
The Skin and Venereal Disease Department is committed to serve out patients and in patients suffering from skin and V.D. disorder.
Special Clinics:
STD clinic
Vitiligo clinic
Counselling for STD patients
Investigative Facilities:
Skin Biopsy
FBS/ PPBS
CBS
LFT/RFT
Urine Routine/ culture
Gram staining
Giemsa staining
Treatment facilities:
Vitiligo surgery
Mole excision
Milia extraction
Molluscum contagiosum extraction
Nail avulsion – complete, partial
Skin biopsy
Chemical peeling
TCD & Podophyllin application venereal wart
Intra lesion steroid injection
DEPARTMENT OF PHYSIOTHERAPY:
(Under the aegis of Dept. of ORTHOPEDICS)
Facilities and Modalities Available:
SWD
I.F.T.
TENS
Ultra Sound
Traction
C.P.M.
Post Operative Care facility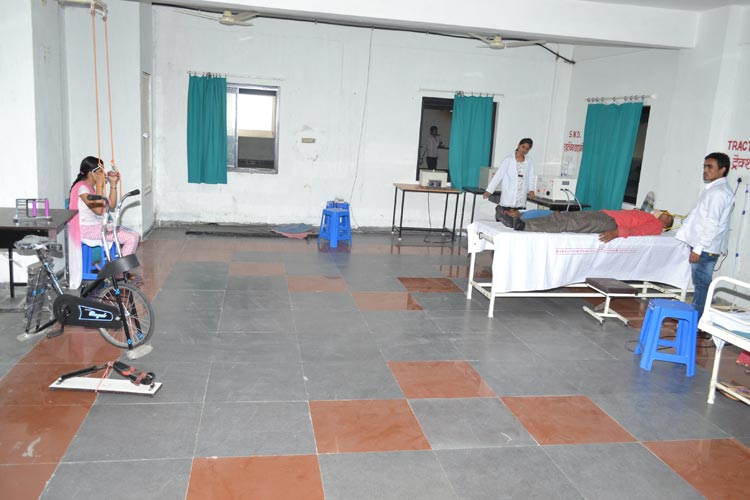 Special Features of Physiotherapy Department:
Both male & female physiotherapists available
9.00 am to 4.00pm service given
Sunday - 9.00 am to 4.00pm – physiotherapy given to both I.P.D. & OPD patients
Manual therapy, Electro- therapy, Mechanical therapy etc. are available.
Diagnostic Facilities:
Available diagnostic facilities in Radiology modern X-Ray and Sonography Facilities:
Central lab services (round the clock):

Heamatology
Biochemistry
Clinical Pathology
Parasitology
Serology
Microbiology
Cytology
Histology
Immunology
Bacteriology
BLOOD BANK:
Fully equipped blood bank is available license no.: 28c/3/2016.
The license shall be in force from 26/04/2016 to 25/04/2021.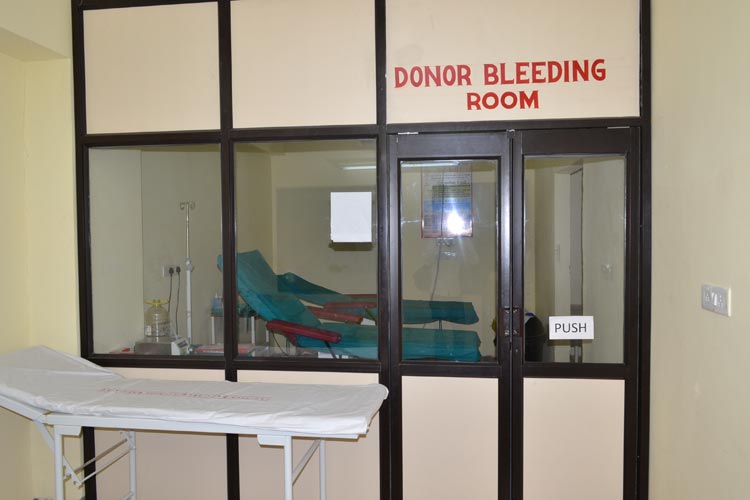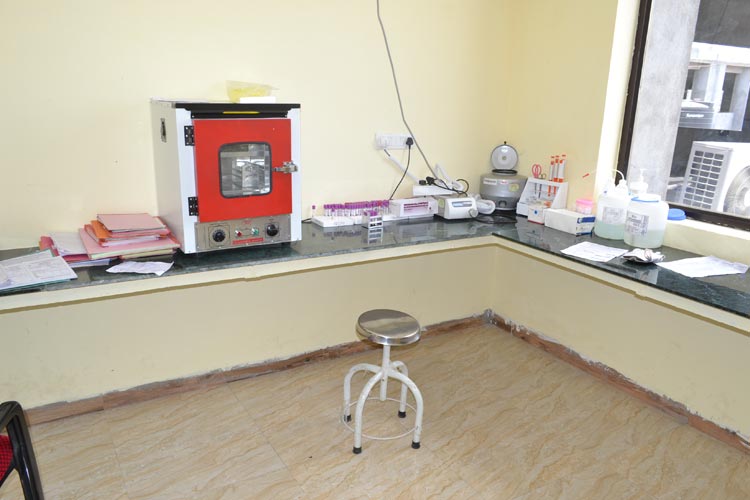 PHARMACY SERVICES:
In house pharmacy services providing free medicine and vaccination.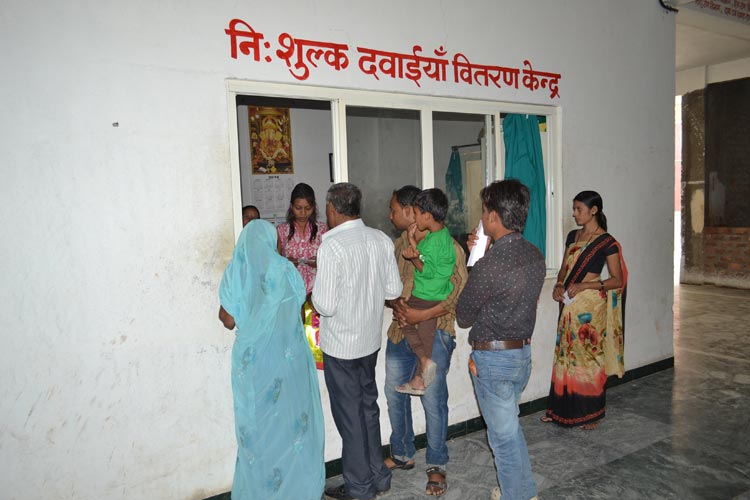 SCHEMES:
Schemes being run by the Hospital:
Janani Sahayogi Yojana:

Safe delivery
Iron / Calcium tab. distribution
Contraceptive pills device

M.T.P.
Sputum collection available
National immunization scheme
Schemes applied for:
| | |
| --- | --- |
| SCHEME | STATUS |
| I.C.T.C. | Approval awaited |
| DOT's center | Approval awaited |
| DBCS | District blindness control society approval awaited |
| Santusti yojana (TT/VT) | Agreement awaited from JSK |
Other Facilities:
Central laundry: In House Type of Laundry: Mechanized
Arrangements for biomedical waste management : Outsourced – Contract with the Hoswin company.